How to Overcome the Hidden Obstacles
to Achieving Your Fitness Goals
Unleash The Power of Your Mind and Get in the Best Shape of Your Life
Do you ever feel like despite your best efforts you just can't seem to get in shape or make progress towards your fitness goals?
Are you sick and tired of failing to achieve your true physical potential?
If so, then I know exactly how you feel.
If you're like most people, you probably start off full of drive and excitement, and make good progress on your goals for a few weeks, but then – life gets busy, you get distracted and you just seem to lose your motivation. Or worse, you keep pushing even harder to reach your goals but no matter how hard you try it feels like some 'invisible obstacle' keeps blocking you from ever achieving them.
Frustrated and embarrassed, you end up feeling like a failure because nothing seems to work out the way you planned.
Well, you're not alone.We live in an age where almost everyone has access to more health and fitness information than ever before, yet almost half of the population of North America is obese and horribly out of shape. Did you ever wonder why this is? Information is important, but there is something far more essential that needs to be addressed: your Mindset.
I'm here to tell you that before you'll see any lasting transformation in your body, there has to be a transformation of your mindset and your habits.
If all it took was "How-To's" we'd all be fit, rich and happy.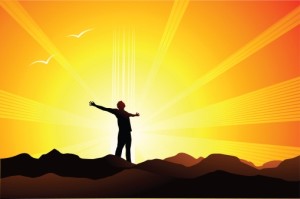 Unfortunately most people focus almost all of their attention and energy on the technical "How-To" information (the physical aspect of getting in shape), while neglecting their mental conditioning.
The fact is that at some level everything in your outer world is directly affected by your inner world (your thoughts, feelings, habits, etc). This has very practical applications in Performance Psychology which is why most high-performing professional athletes work with a Sports Psychologist. In fact, every personal development program I know of emphasizes the power of your thoughts.
The good news is that your conscious mind is the only thing in the universe that you can have complete control over. Ultimately, only you can decide what you think about most of the time. Fortunately, by taking complete control of your conscious thoughts, you can also control the direction of your life and determine your own future.
You become what you think about most of the time.
Controlling your thoughts and emotions may seem like a daunting task at first, but like learning any new skill all it takes is practice. You just need to have the right tools and strategies, which is what you are about to discover. I'm about to introduce you to what I consider to be the four key strategies of mental conditioning.
These are the same four mindset keystones that I describe in detail in my book, Get Mental: The Psychology of Strength. You will also learn several practical techniques to follow in order to achieve your most important life goals faster than ever before.
Who am I and Why Should you Listen to Me?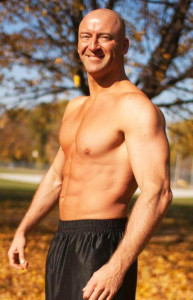 I'm Josh Hewett, certified personal trainer, owner of Top Form Fitness, and the author of Get Mental: The Psychology of Strength, and Get Lean: Permanent Physique Transformation, as well as several other fitness and performance training resources that have helped hundreds of people from around the world get in amazing shape.
Even as a personal trainer, I used to struggle with getting consistent results in the gym. I knew something was missing from my strength and conditioning program and I soon realized what it was: the mental aspect.
After taking some psychology courses at university I began to understand the significance of mental conditioning as it related to human performance. The effectiveness of sport psychology and mental training became very obvious to me once I got involved in powerlifting and strength athletics in my thirties.

Since I then I have attended several seminars, taken courses, listened to audio training, read several books, researched university studies, and watched documentaries on the subject of psychology and mind power. I also have an Exercise and Sport Psychology certification. But more importantly I have successfully implemented many of these strategies with both myself and my clients.
In fact, later in life I found myself struggling to stay in shape. After becoming a busy father, a home owner, and running a growing business, my focus and priorities changed. As I had learned, what you focus on expands… only in this case it was my waistline that was expanding! I knew I had to make some changes, and by using these same techniques I was able to get into the best shape of my life in my 40's!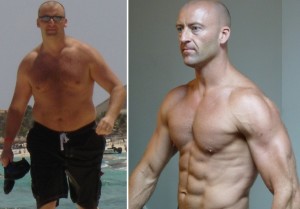 I describe these exact mental strategies and techniques in detail in Get Mental: The Psychology of Strength. Let's take a look at some of the basics you need to get started:
Discover the 4 Key Mindset Strategies for
Achieving your True Physical Potential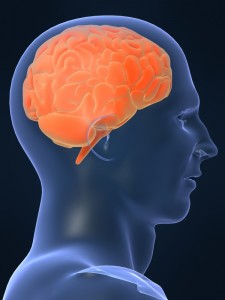 The brain is like a powerful super-computer; it has an amazing ability to find solutions to challenges and discover ways to reach your goals. However, your brain makes a much better servant than master; if left unguided its primary focus will be to keep you safe, avoid risk, and basically resist "progress" by keeping you in your comfort zone.
Therefore you need to give your mind clear and focused direction regarding what you want to achieve and your brain will almost miraculously find a way to accomplish your goals. Easier said than done, right? Let's look at how you can do this.
Based on everything I've studied, learned and experienced, there are FOUR primary over-riding factors to consider related to programming your mind for success; these include:
You need to stop focusing on what you DON'T want.

You need to be clearly focused on what you DO want to achieve.

It's essential to develop a strong sense of BELIEF that you will succeed.

Learn how to cultivate POSITIVE Feelings towards your goals.
1. Stop focusing on what you DON'T want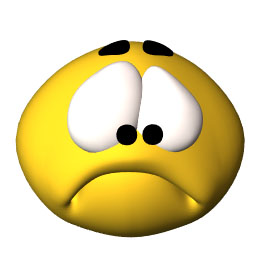 One of the biggest challenges I find with many of my clients is a lack of focus. Many people don't really know what they want. They may have a clear idea of what they don't want. But focusing on what you don't like about yourself or your life situation won't get you results; it will just get you frustrated.
Before you can clearly focus on what you want, it is important to first train yourself to remove distracting negative thought patterns. This takes practice and you need to learn specific tools to accomplish this. In Get Mental: The Psychology of Strength, I will explain the key to eliminating these self-sabotaging thoughts and you will learn a simple yet effective technique for stopping them as soon as they appear.
What you focus on expands.
2. Get laser-focused on what you DO want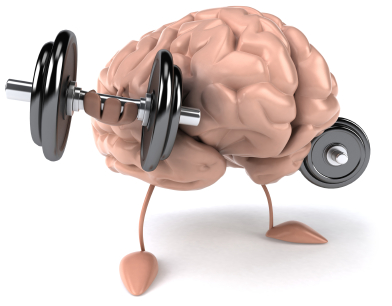 It requires a clear and conscious effort to redirect your attention to your objective. You need to be very clear about what you really want. Once you have this clarity you need to set up some solid goals to get what it is you want, and develop a deep commitment to achieve those goals!
In Chapter Two of my book you will learn the secret to setting effective goals and you will discover how elite athletes have used specific goals to achieve incredible results. I will also describe in detail 3 methods of programming your goals into your subconscious mind and rewiring your brain to become "laser-focused" on achieving your objectives!
These techniques require a minimal time investment, yet the results you will manifest will be nothing short of amazing. I will show you step by step how to use these powerful methods for transforming your mind and body.
When you change the way you look at things, the things you look at change.
3. Believe and you will achieve.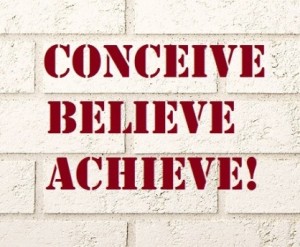 Belief is a powerful thing. Your beliefs shape your perception of reality and strongly influence your actions. When you believe in something you begin to attract people and situations, and notice opportunities that will support your belief.
By creating a strong sense of belief that you will achieve your goal, you significantly increase the likelihood of being successful. You can set effective goals and develop a strong positive focus using mental conditioning techniques, but if deep inside you just don't believe those goals are possible you are basically setting yourself up for failure.
In Get Mental: The Psychology of Strength, you will learn how to "choose" beliefs that support your success, and how to strengthen these beliefs until they become convictions! This is not about 'wishy-washy' motivational gibberish; these are practical 'exercises' you can start using right away to get real-world results.
"Whatever the mind of man can conceive and believe, it can achieve." –Napoleon Hill

4. Feel Good NOW!
Your primary goal should always be to feel good NOW. Not "after you get what you want." Always try to feel as good as you can right now, in the moment, regardless of your current circumstances. This is referring to feeling good emotionally, not just physically.
Feeling stressed out or unhappy will hold you back from reaching your objective. Feeling happiness, satisfaction or excitement will set you on the path to achieving more positive results in your life. This may sound somewhat idealistic, but I consider this to be the most important principle. I mean, if you think about it, isn't the ultimate purpose behind all of your goals and dreams to become happier?
My Get Mental ebook will show you several methods for taking control of your emotions and dramatically improving your mood in almost any situation.
One of the best ways to start feeling good now, is to develop an attitude of gratitude.
Whether you're trying to lose a few pounds, get stronger, improve your athletic performance, or even improve your quality of life, Get Mental gives you the missing piece of the puzzle you need to finally make your dreams a reality.
---
Here's a sample of what you will learn in
Get Mental: The Psychology of Strength
How you can gain strength and lose fat using mental "training" (proven by university studies).

How to create a powerful action plan that will guide you to success.

The truth about how to build strong new habits.

Why you may not really know what you think you know.

The reason why "affirmations" actually work and how to create your own.

How to accelerate your progress using a simple tool that makes chasing your goals fun.

How to use my A.C.T.© exercises for creating new neural pathways. *(Affirmation Conditioning Technique)

Several other simple yet powerful techniques for reprogramming your mind for success.

The true power of goal-setting and how to create powerful goals.

How to stop negative thought patterns instantly before they sabotage your progress!

How to use your mind to improve your performance, physical fitness, and physique.

A daily program of practical techniques and activities to apply these strategies immediately.

Links to video tutorials included.

… and much more!
Here's what people are saying about Get Mental:
"As a fitness professional I've used the techniques outlined in the Get Mental program to break through training plateaus and achieve my more challenging goals. I've also used several of these mental strategies with my clients as well, with impressive results. Overall this simple ebook has been a great resource."
– Giselle Bloch, Personal Trainer, Sheer Energy Total Fitness
---
"I initially purchased Get Mental: The Psychology of Strength because I wanted to get back in shape. As a self-employed business owner I know all too well the importance of ones attitude and mindset. I discovered that this program not only helped me stay focused on my fitness goals but these tools are also great for being a successful entrepreneur."
– Olga D

---
"Most mental training books or articles out there aren't much more than a bunch of fluff and empty motivational speak. Yet overcoming doubt, and learning to really concentrate as an athlete is what separates the men from the boys. Josh's Get Mental e-book covers only tried-and-true principles that really work — when implemented. The techniques and understanding packed into the pages of this book have allowed me to lift more (and do more) than I ever dreamed possible. Get it today! Don't get stuck in mediocrity. Be great."
– Conor Kelly
---

What makes this program different to any other program out there, is that this isn't just a collection of ideas or principles. I actually show you specific techniques you can apply in your life TODAY. All you need to do is take your most important life goals, follow these techniques step by step and you WILL get results.
What you will get with Get Mental: The Psychology of Strength

The E-book

:

$17

This ebook contains over 30 pages of powerful information, clear instruction, and effective techniques for developing a psychology of strength. This training resource is not just more fluff and theory… you will learn practical exercises and activities for mental conditioning that you can take action on today!

Bonus#1:

$9


How to Use Hypnosis To Lose Weight, Look Good, Feel Great!

Alan B. Densky, certified hypnotherapist, created this e-Book to help you understand and eliminate the cravings and compulsions that have caused you to gain access body fat. Use the power of hypnosis to develop healthier habits and lose weight permanently!

Bonus #2:

$7


Mind Power Affirmations MP3

This audio program contains a series of powerful affirmations, designed to motivate you and create new supportive neural pathways in your brain. You can listen to these on your computer, in the car, or on your iPod before a training session. For the best results, repeat each affirmation aloud after you hear it.
That's a total value of $33
However, the reason I created the online version of Get Mental is to make this life changing information available to everyone who wants to break free from their current circumstances and achieve health, fitness, and success. So for a limited time, and only from this website, you can download the complete Get Mental package for a single one time payment of just $7.
But because I want to make this information accessible to as many people as possible, for a limited time I am offering a

$33 Discount Price of

only $7
There's a reason why elite level athletes pay sports psychologists thousands of dollars to achieve peak performance in their sport. It's time to discover the mindset secrets that usually only top athletes get access to. If you have ever lost motivation to follow an exercise plan, hit a training plateau, or went through a rebound weight gain, then this is your one solution to overcome the obstacles that have been obstructing you from achieving the dream physique or athletic performance you truly desire.
So if you're ready to make a change in your life and you want THIS to be the year you finally achieve your fitness and performance goals, click the Buy Now button below. And you'll be glad to know that the Get Mental ebook comes with my personal 100% Rock Solid, 60 day money back guarantee. If you don't like the program, for whatever reason, then I actually don't want to keep your money. All you have to do is shoot me a quick email within 60 days of your purchase and I'll refund every cent.
60 Day Guarantee
Try the program out for the next 60 days with absolutely no risk, and if you are not completely satisfied just let me know and I will refund your money.
But I know you will be happy with your purchase, and for only $7 it's a very small investment towards achieving your goals and realizing your dreams.

Regular Price $33 Now Only $7
The truth is that your inner world essentially creates your outer world. Trying to get different physical results without first changing your mindset is like trying to grow apples on an orange tree… a fruitless endeavor! You need to change your roots (your mental conditioning) in order to grow new fruits (your results)!
Most of us tend to put all of our focus on the fruits (the physical results). But it's what's under the ground that creates what's above the ground. It's the invisible that creates the visible.
Don't you think you've been struggling to achieve your life goals for long enough? Are you ready to unleash the power of your mind to achieve far superior results than ever before? Now is the time to start creating real change in your life. I'm providing you with the necessary tools… now it's up to you to take action.
The missing link you've been searching for to finally turn your hopes and dreams into reality is just a few clicks away.
It's time to get mental,


PS– Aren't you tired of dealing with self-doubt and lack of motivation? Picture right now the moment you finally achieve your most important goals. That's what I want for you, and I know it's what you want for yourself, so grab your copy of Get Mental now and let's get you started today!
Regular Price

$33

Now Only

$7

ClickBank is the retailer of products on this site. CLICKBANK® is a registered trademark of Click Sales, Inc., a Delaware corporation located at 917 S. Lusk Street, Suite 200, Boise Idaho, 83706, USA and used by permission. ClickBank's role as retailer does not constitute an endorsement, approval or review of these products or any claim, statement or opinion used in promotion of these products